Let's celebrate the National Day of China!
Views:4 Author:Site Editor Publish Time: 2019-09-30 Origin:Site
Tomorrow is the National Day of China !
Let's celebrate the 70th anniversary of the establishment of People's Republic of China!
70 years, break open a way through bramble and thistle;
70 years, hardships and hardships;

70 years, magnificent and brilliant;
Home is the smallest country and country is tens of millions homes.

We all grew up in the embrace of our motherland.

Next five years, ten years, seventy years...

Let's work hard together to build a dream of China !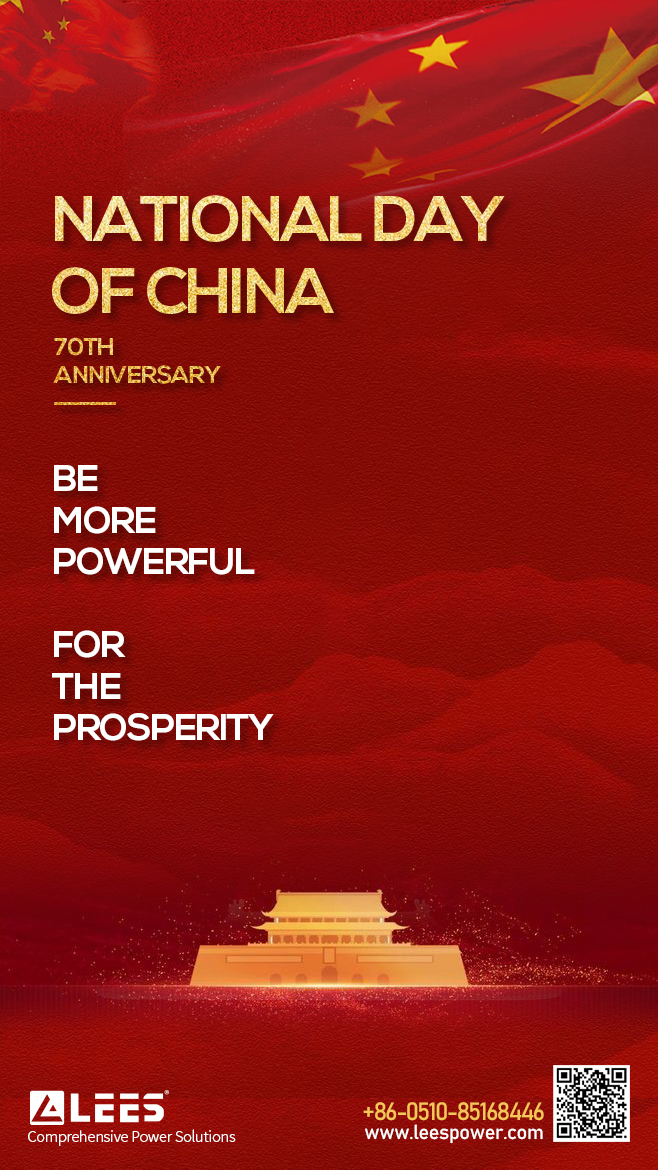 ---
Diesel generator, generator set, power generator, standby generator, emergency generator, industrial generator, genset, portable generator, industrial power, generator for data center, generator for mining, generator for factory, trailer generator, home generator, rental generator, silent generator, china generator, generator price, generator manufacturer, cummins generator, perkins generator, MTU generator, Volvo generator, generator on sale, whole house generator, generator diesel, generator quiet, generator rental, 60Hz diesel generator,50Hz diesel generator